Unsafe drinking water is a serious global problem, especially in developing countries where it is estimated that 9,000 people die every day as a result of unsanitary drinking water. New Life International had to redesign its water purifier due to supply chain disruption.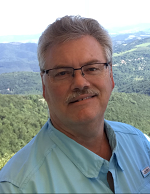 Chlorination has protected millions of people for nearly a century and has saved more lives than perhaps any other technology. New Life Intl.'s water purifier creates chlorine from table salt to disinfect water and make it safe for drinking. 



For more than two decades, New Life Intl. has been on a mission to deliver safe water throughout the world. At the heart of this is a very durable, yet cost-effective and simple-to-operate, water purifier that was invented by New Life International President Duvon McGuire.


Within that last few years, the organization has automated its manually-operated purifier system to enable use in settings where larger quantities of safe water are needed on a continuing basis such as hospitals and schools. In doing so, the company hit a major problem – one of the critical components in their control panel design - a current shunt - was made obsolete by the manufacturer. This is an essential part of the system control as it measures the DC current being applied to the electrodes via an electrical control system that makes mixed oxidants.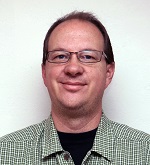 Also, within the last year, New Life Intl. has adapted its automated water purifier to generate hypochlorous acid. Hypochlorous acid is a weak acid made by human white blood cells as part of the natural immune system. This substance is helpful to the body and – most importantly – very deadly to bacteria and viruses. 


The hypochlorous acid control panel uses the same current shunt as the water purification panel. This compounded the shunt reliability issue.  
Problems with the previous shunt
While the obsolescence was the final straw, New Life Intl. had already been experiencing problems with the previous shunt product. It was large and mounted on a slab of plastic for insulation purposes. The plastic material used was brittle, proving to be a weak point in the normally robust and rugged design. Also, the mounting holes were undersized and any attempt to enlarge them often resulted in brittle fracturing and a useless component.
The obsolescence forced the organization to address the design and reliability issues with the shunt it was using. However, the timing was extremely poor as the world was experiencing a global shortage of materials used to produce many electrical and electronic components.
Finding the solution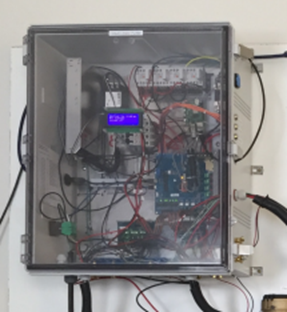 Upon searching many shunt manufacturers and failing to find a device that was both suitable and available, New Life Intl. discovered Riedon's RSW range of precision current resistors/bus bar shunts. The wide range of values available allowed an ideal solution – a RSW-50-50 device that produces a voltage of 50mV for a current of 50A passing through the device.
The RSW-50-50 is highly accurate, offering a tolerance of just 0.25 percent and is constructed from a manganin resistance element with solid brass terminal blocks. This gives a very compact (3.13" x 0.5" x 0.25") all-metal solution with no brittle plastic parts. The RSW shunts can be specified with a threaded mounting hole to accommodate a 1/4 – 20 machine screw – New Life Intl.'s preferred mounting method.
Supply chain strength
The global shortage of materials was also affecting the resistor alloy metals used in Riedon's shunts. However, the company had been working hard behind-the-scenes to identify and qualify new suppliers that allowed them to build up an inventory of raw material, allowing them to continue manufacturing relatively unhindered by supply chain issues.
In addition, for the last two years, Riedon had been significantly investing in shunt production equipment and process design to improve reliability and to reduce lead times and cost.  This has resulted in enhanced capability to quickly react to critical customer requirements and provide timely delivery of high quality product.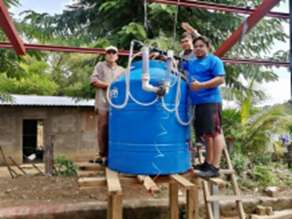 As a result of this forward planning, when New Life Intl. approached one of Riedon's authorized distributors, it was able to purchase the selected device in sufficient quantities (several hundred) to keep its manufacturing of water purifiers running. To date, more than 4,000 New Life Intl. water purification systems have been deployed to over 80 countries globally.  
See the Full Article Here: https://epsnews.com/2021/11/22/redesign-overcomes-eol-supply-chain-obstacles/