Riedon's busbar shunts play an important role in New Life International's water purification systems.  New Life International operates as a non-profit organization. The Organization has been operating for over 50 years providing humanitarian relief by delivering food, clothes, and medical supplies to third world nations.  Lately, their primary mission has been to provide safe, drinking water to all parts of world. According to them, about 9,000 people die each day from the use of unsafe drinking water.  To help solve this major problem, New Life International has recently developed a water purification system that creates chlorine from table salt. This allows for the purification of water in a rather simple and cost-effective method.   In addition, the filtration equipment is designed for use in harsh environments which is perfect for remote rural areas such as those located in third world countries.
New Life International needed a shunt to accurately measure the current draw across the electrolytic cell of their water purification system. The measurement of the electrolytics cell current is critical to ensure that proper electrolysis takes place. Through electrolysis, the sodium and chlorine ions are separated from the salt solution. These ions are then used for making sodium hydroxide and chlorine, which creates a disinfectant and kills the bacteria and viruses in the water. The end-result is drinkable water.
Riedon's RSW-50-50 precision shunts were chosen to meet the above need. The RSW-50-50 with its 50A/50 mV rating and accuracy of +/-0.25% is perfectly suited for this type of application.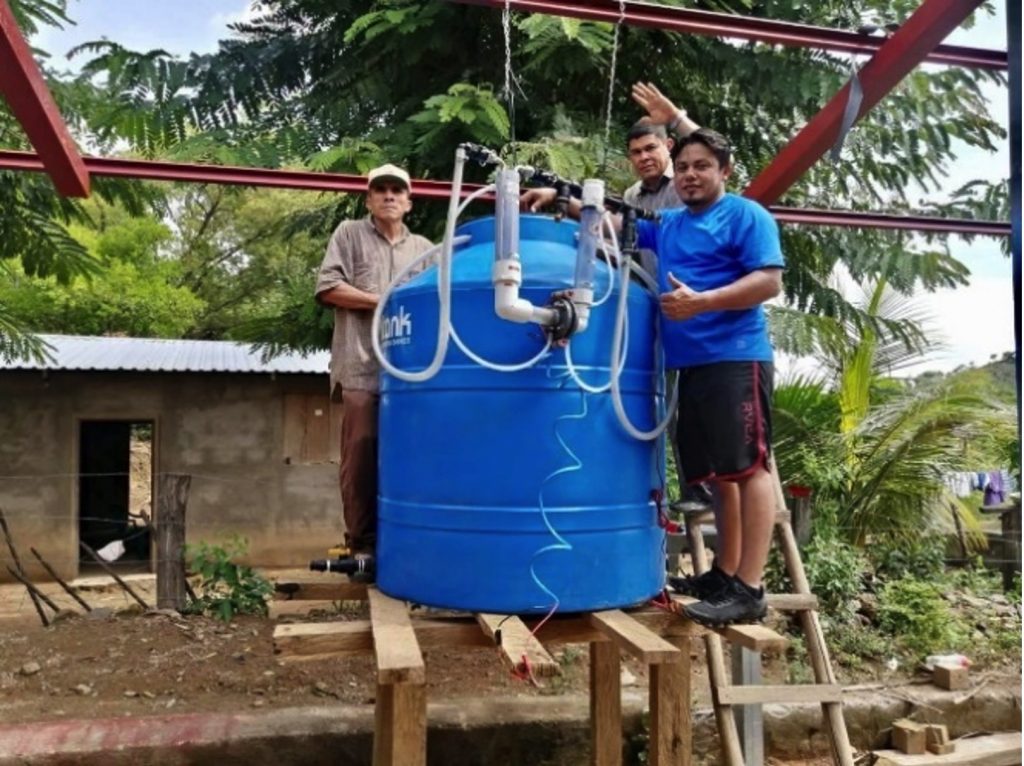 Water Purification System placed at remote location in South America.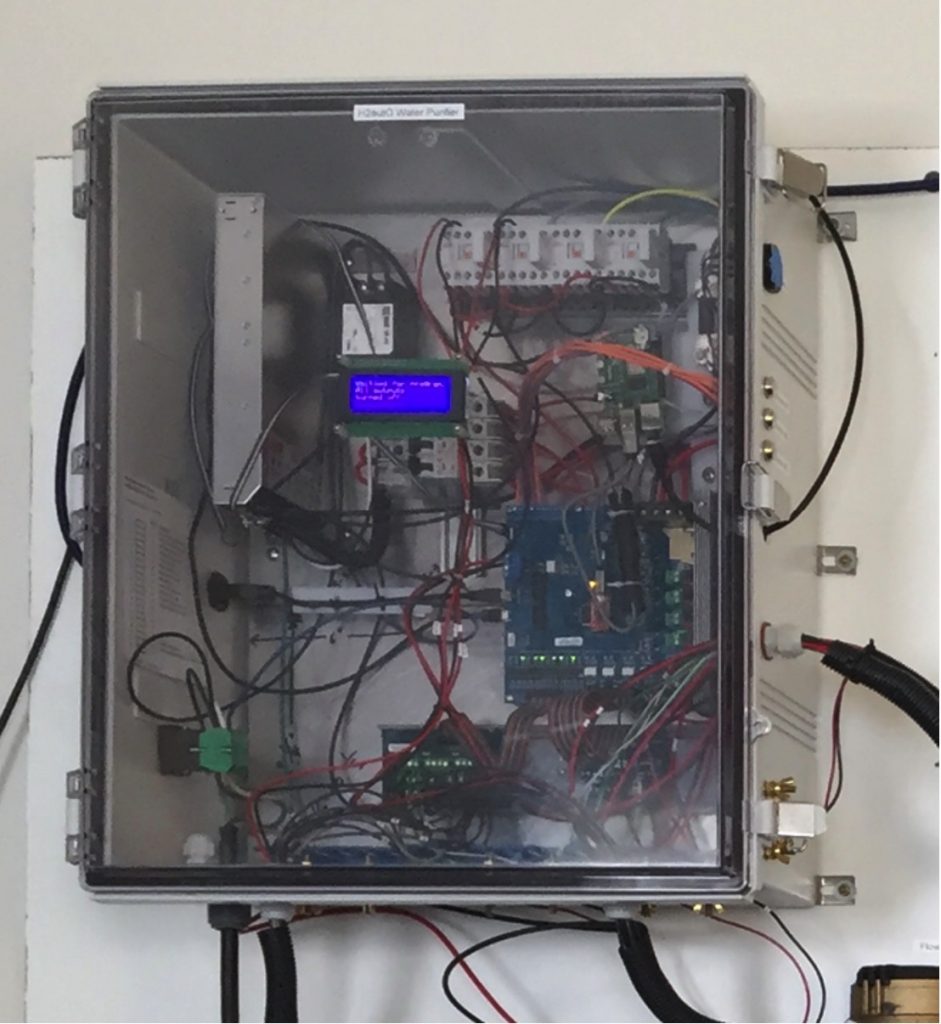 Automated Water Purification System's Control Panel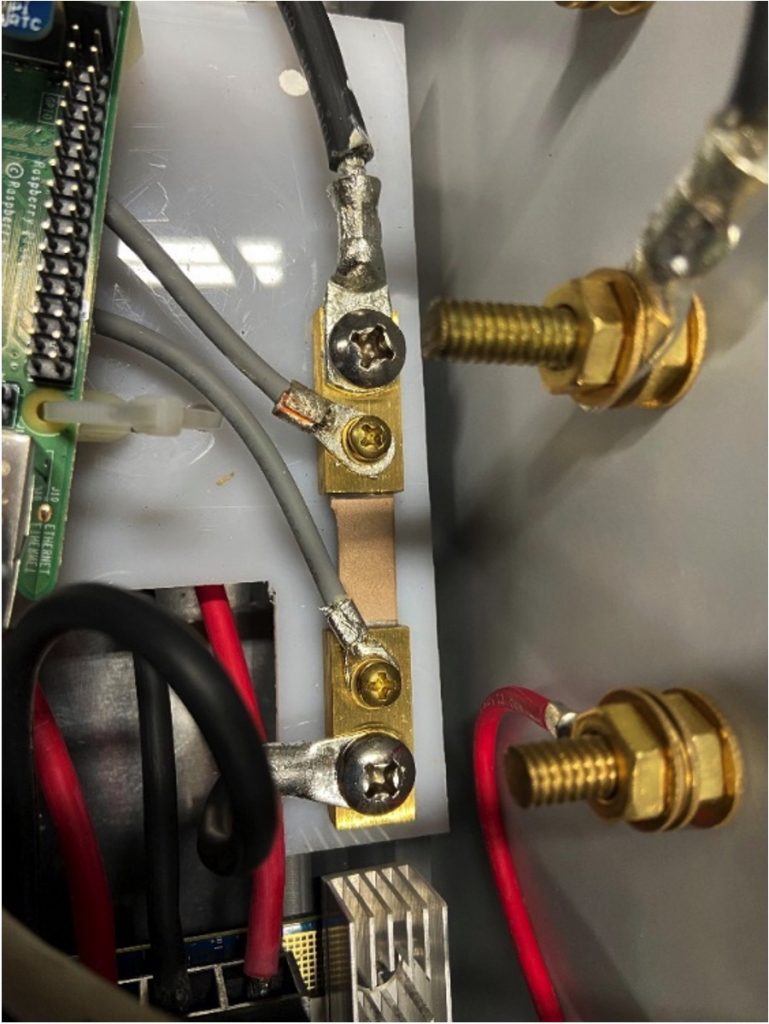 Riedon's RSW-50-50 (50A/50mV) Shunt installed in the Control Panel